The SCM 300 Pan Sweeper is in a class of its own.  This innovative sweeper is operated while driving forward rather than reverse like other competitive models.  With its Terrain Following Coupler System this sweeper is a must have for milling operations.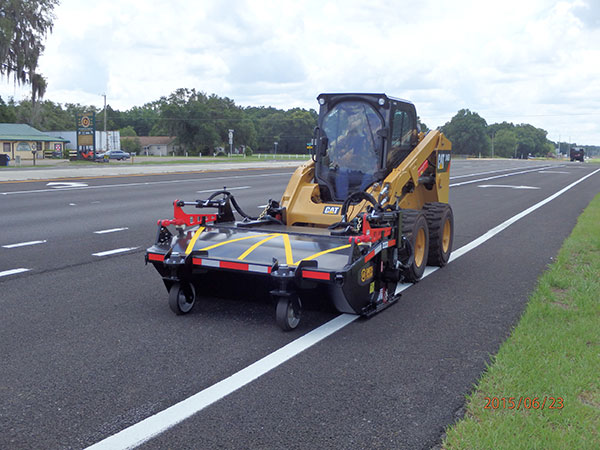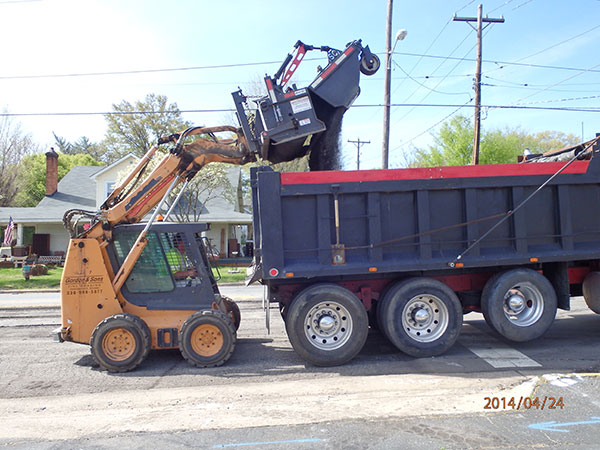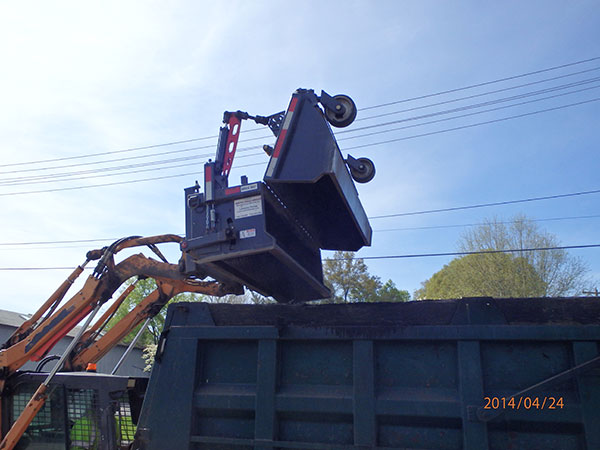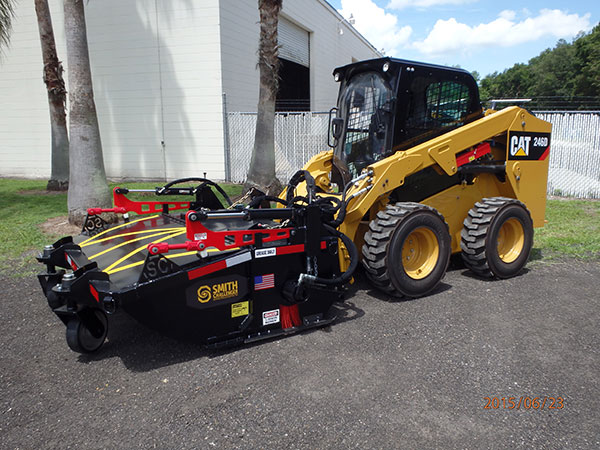 Special Features
• Adjustable Brush Float
• Tube Style Brush
• Less than 30 Minute Brush Change
• Terrain Following Coupler System
request quote
Pan Sweeper – SCM 300 Details
The SCM 300 Pan Sweeper has special features that include an Adjustable Brush Float, Tube Style Brush, under 30 minute brush change and a Terrain Following Coupler System which drastically improves longevity.  With a forward sweeping direction, heavy duty castor wheels, hardened skid shoes, Spring Float System for brush down pressure, Hydraulic Hopper Dump System and much more, this sweeper is built to vigorously complete any job application it meets.
Forward Sweeping Direction
Heavy Duty Castor Wheels (7000 lb Capacity)
Hardened Skid Shoes
Sweeping Path: Width 60", 72" and 84"
24" Diameter Tube Style Brush
Spring Float System for Brush Down Pressure
Hydraulic Hopper Dump System
Hopper Capacity: 10 cu ft.
Terrain Following Articulating Coupler System
Heavy Duty Construction
Suitable for Skidsteers, Wheel-Loaders and Forklifts
The SCM 300 Pan Sweeper must be matched with the skidsteer lifting capacity, counter balance weights may be necessary.
Pan Sweeper – SCM 300 Options
This product has not any reviews yet